Summer Group Exercise Classes
With Sportspark now open, we are pleased to now be able to begin our summer Group Exercise programme!
All places are required to be booked online or over the phone, BEFORE the class. At this time classes are only available to be accessed by students with a campus card that has been registered at Sportspark.
All sessions are £2.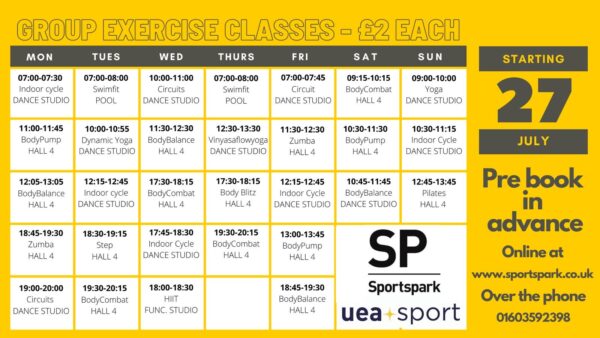 The dog are back in town! We will be starting our weekly dog walks with Tom & Toto from Wednesday 5th August at 3pm.
Please book £1 ticket via www.ueadifferent.com.
Walks will be running with a maximum of 12 people per walk, with social distancing adhered to. But don't worry there will still be plenty of opportunities to stroke and fuss the dogs!
Any questions about the walks, please contact studentsport@uea.ac.uk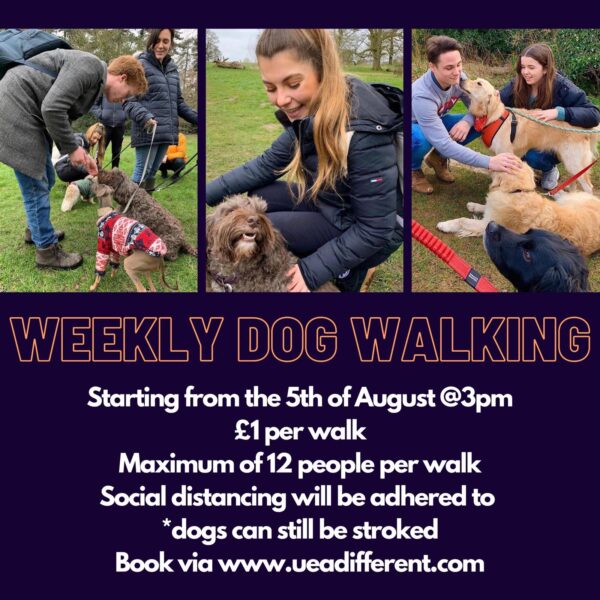 As part of the Summer of Sport programme, our clubs have come up with specific club related challenges to pose to the rest of the UEA community. Each day a new challenge will be announced, followed by weekly announcements of the highest scoring clubs and individuals with the highest engagement. To make sure your hard work counts, tag your club and uea+sport in your attempts on Instagram.
First in the series of challenges is by the Mountaineering club with 'Table Bouldering', visit uea+sport Instagram page to get involved.
Make sure you follow us on Instagram (@ueasport) for the daily challenge releases!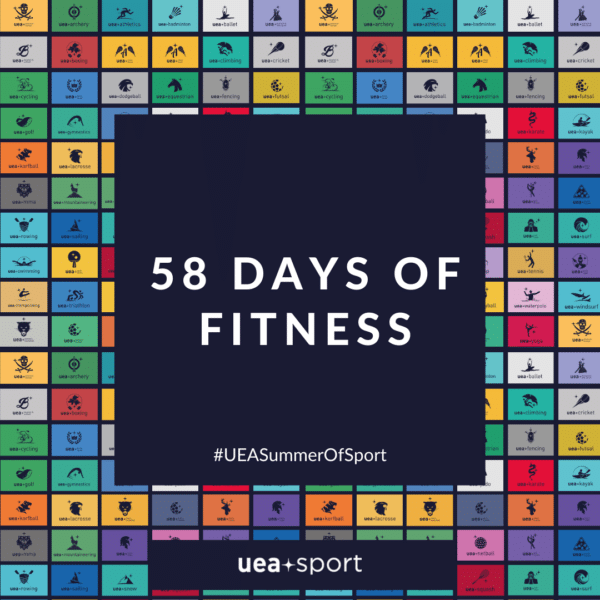 Mindful Moment & Yoga Bites with Shakila
Every Wednesday uea+sport's brilliant Wellbeing Ambassador, Shakila Omar, will be releasing 'Mindful Moment' tips and 'Yoga Bite' videos to help people prepare the body as lockdown restrictions of lifted.
You'll be able to watch these videos and find the latest tips on uea+sport Instagram page and YouTube channel.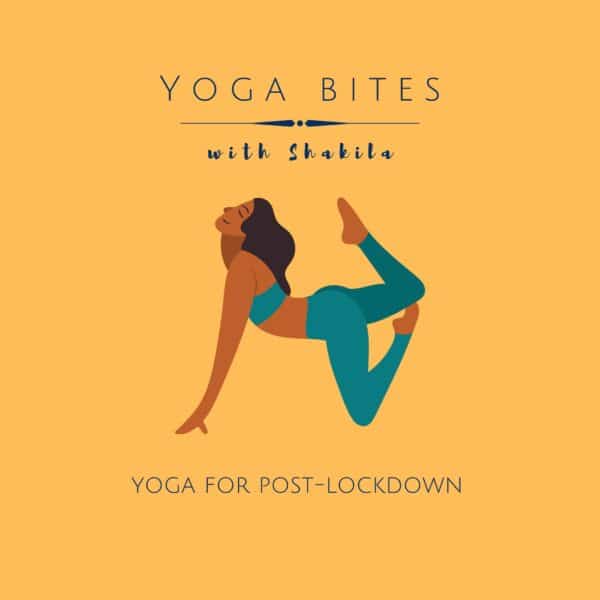 Throughout the summer, uea+sport will be hosting a series of fortnightly quizzes for everyone to partake in via Microsoft Teams
To sign up, create a team of up to 5 people and email studentsport@uea.ac.uk to register.
A sporting prize is available for the winning team for each quiz.