Our sport scholarship packages offer a range of financial and specialist support services to our student athletes and are offered at three levels: Developing Excellence, Excellence and Elite.
Depending on award level, scholar will benefit from:
Financial support of up to £1,500 in an individualised financial plan.
Gym and Swim membership
UEA Sport membership
Strength and conditioning support
Physiotherapy and massage support
Nutritional guidance
Psychology support
Performance lifestyle guidance
Workshop programme
UEA+Sport scholar kit
Scholarship application are welcomed for all sports, each case being reviewed against our criteria.
Scholarship Packages
| | Elite | Excellence | Developing Excellence | Team Scholarship |
| --- | --- | --- | --- | --- |
| Cash Bursary | Up to £1500 | Up to £500 | - | - |
| Gym and Swim Membership | ✓ | ✓ | ✓ | ✓ |
| Free Access to Athletics Track | ✓ | ✓ | ✓ | ✓ |
| Free Access to Spin Studio | ✓ | ✓ | ✓ | ✓ |
| UEA Sports Membership | ✓ | ✓ | ✓ | ✓ |
| Performance Workshops | ✓ | ✓ | ✓ | ✓ |
| Strength and Conditioning Support | ✓ | ✓ | ✓ | ✓ |
| Physiotherapy Support | ✓ | ✓ | ✓ | ✓ |
| Nutrition Support | ✓ | ✓ | ✓ | ✓ |
| Lifestyle Meetings | ✓ | ✓ | ✓ | - |
Scholarships are available for prospective and current students, nationally and internationally. If you consider yourself to meet the criteria for any of the scholarships, we want to hear from you!
Apply online or email performance.sport@uea.ac.uk.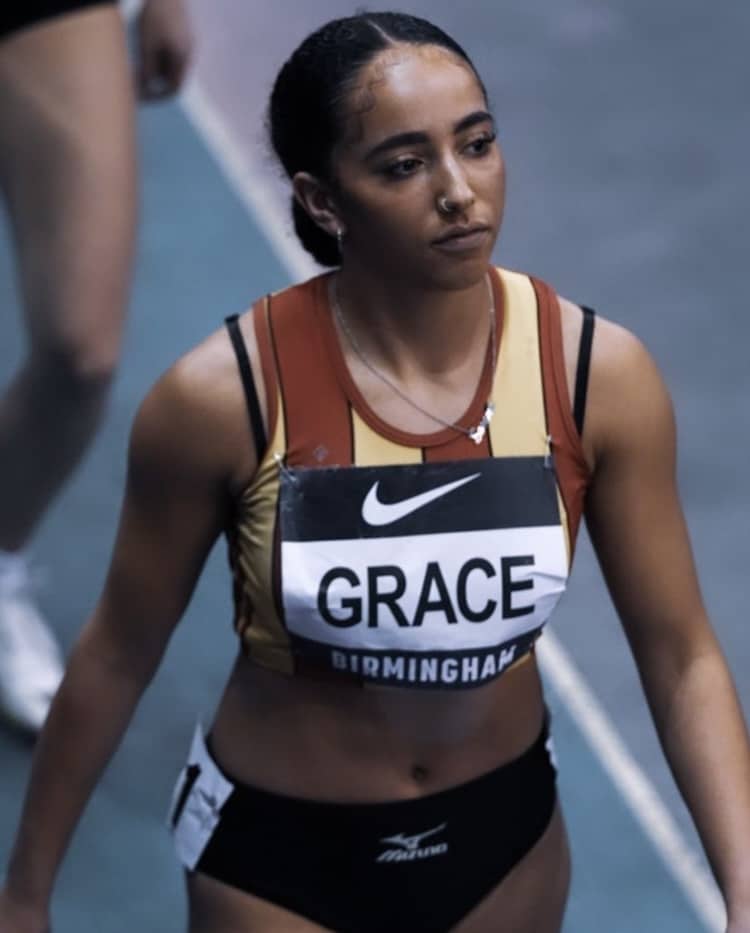 Serena Grace – athletics Scholar and Physical Education, Sport and Health student.
To be an elite sports scholar here at UEA, is a privilege. It feels great to be recognised for all hard work & dedication that I've put in over the years to achieve my full potential in my sporting career. Being a student athlete, places a huge demand on variety of factors, however, I am extremely lucky to have a strong support network on the programme, where I feel comfortable and confident to reach out. As an athlete, who has high aspirations over the upcoming years, the staff are incredibly supportive & really do want to see you succeed.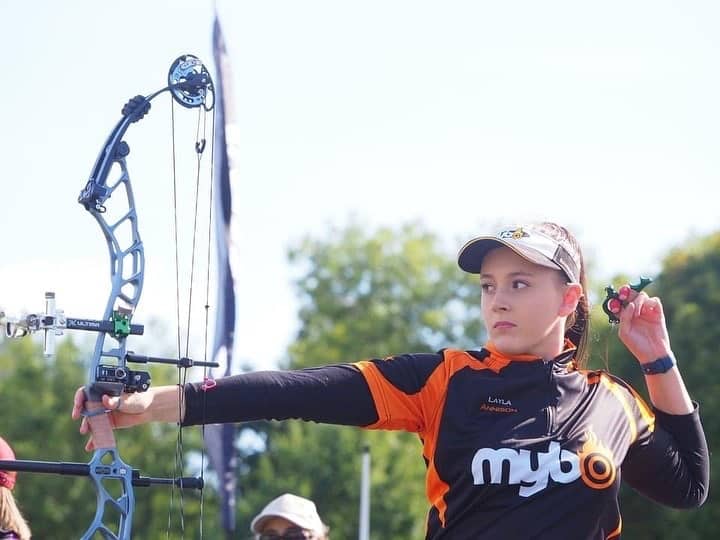 Layla Annison – archery scholar and Occupational Therapy student.
The scholar scheme supports me in getting the right training that will help better my performance and to allow me to go to more competitions for instance, BUCS or internationals representing the University. Also, having access to an S&C, physio and nutritionist has also helped improve my performance.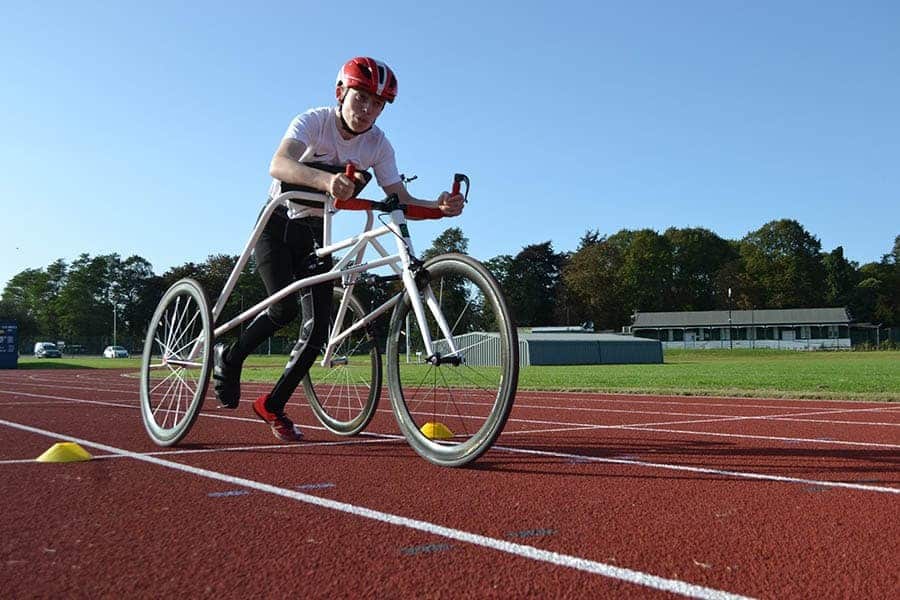 Thomas Talbot – frame runner and Economics student.
Being on the UEA sport scholarship scheme will allow me to enhance the speed of my sporting development and improvement as I will be able to use the top quality facilities to properly tailor my training plan. This includes regular use of the track and newly refurbished gym. This is complemented further by the access to nutrition, strength and conditioning support. As an Athlete with cerebral palsy,  having access to a physio gives me a great deal of confidence that if I ever injure myself I can see professional support on campus.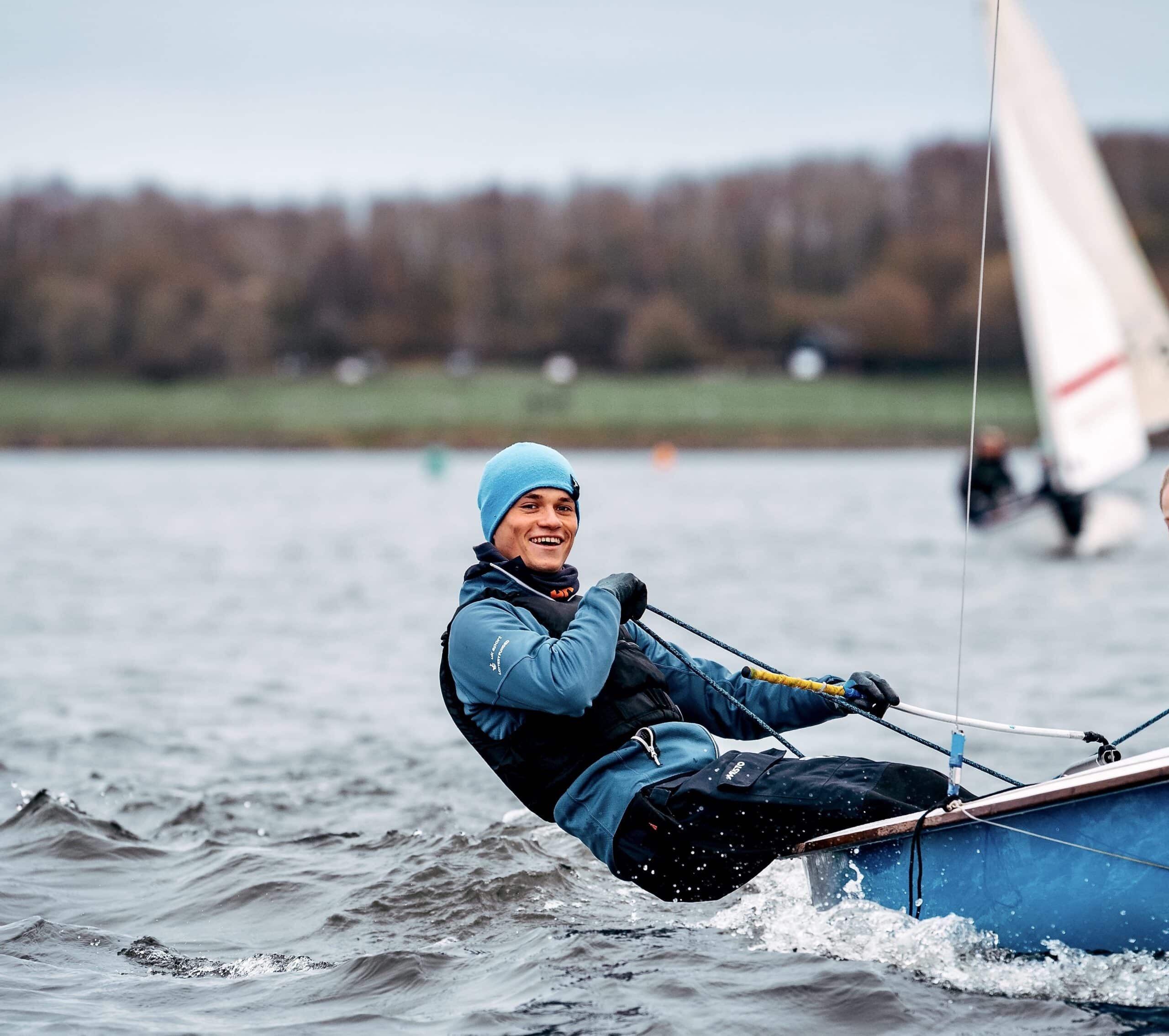 Patrick Croghan – sailing scholar and Norwich Medical School student.
UEA Sailing has been fantastic at progressing my sailing career. The club has allowed me to continue to race both nationally and internationally, constantly pushing me to develop as an athlete. The amount of support offered by the performance sport program has allowed me to compete at a high level whilst also balancing my University degree work.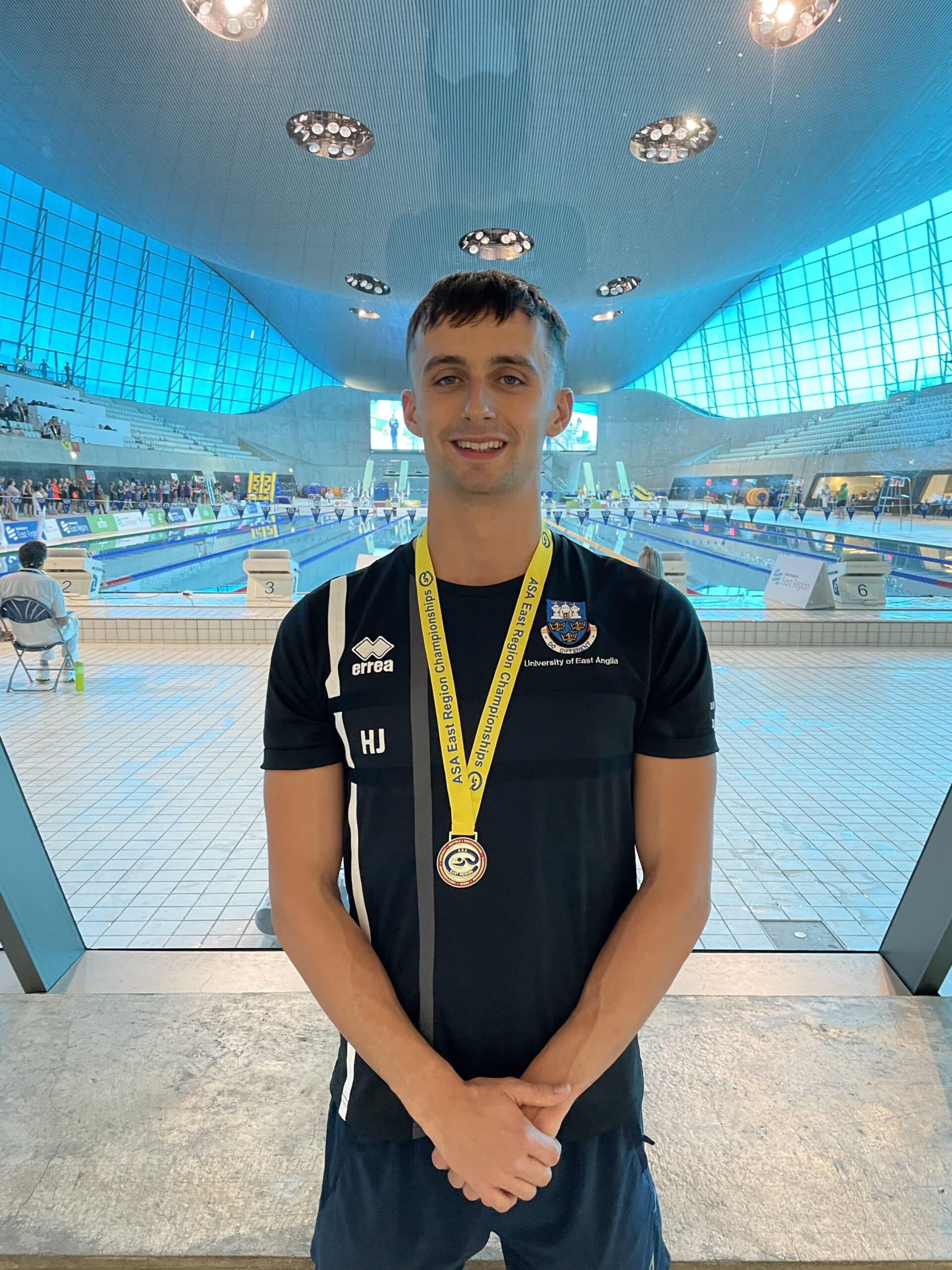 Harry Jones – swimming scholar and Environmental Sciences student
The excellence scholarship at UEA has allowed me to give my all to my sport alongside my studies. It has provided me with opportunities to meet other aspiring athletes through workshops, as well as giving me access to first class facilities. The support given by the staff has been amazing and they always go above and beyond to make sure we are happy athletes!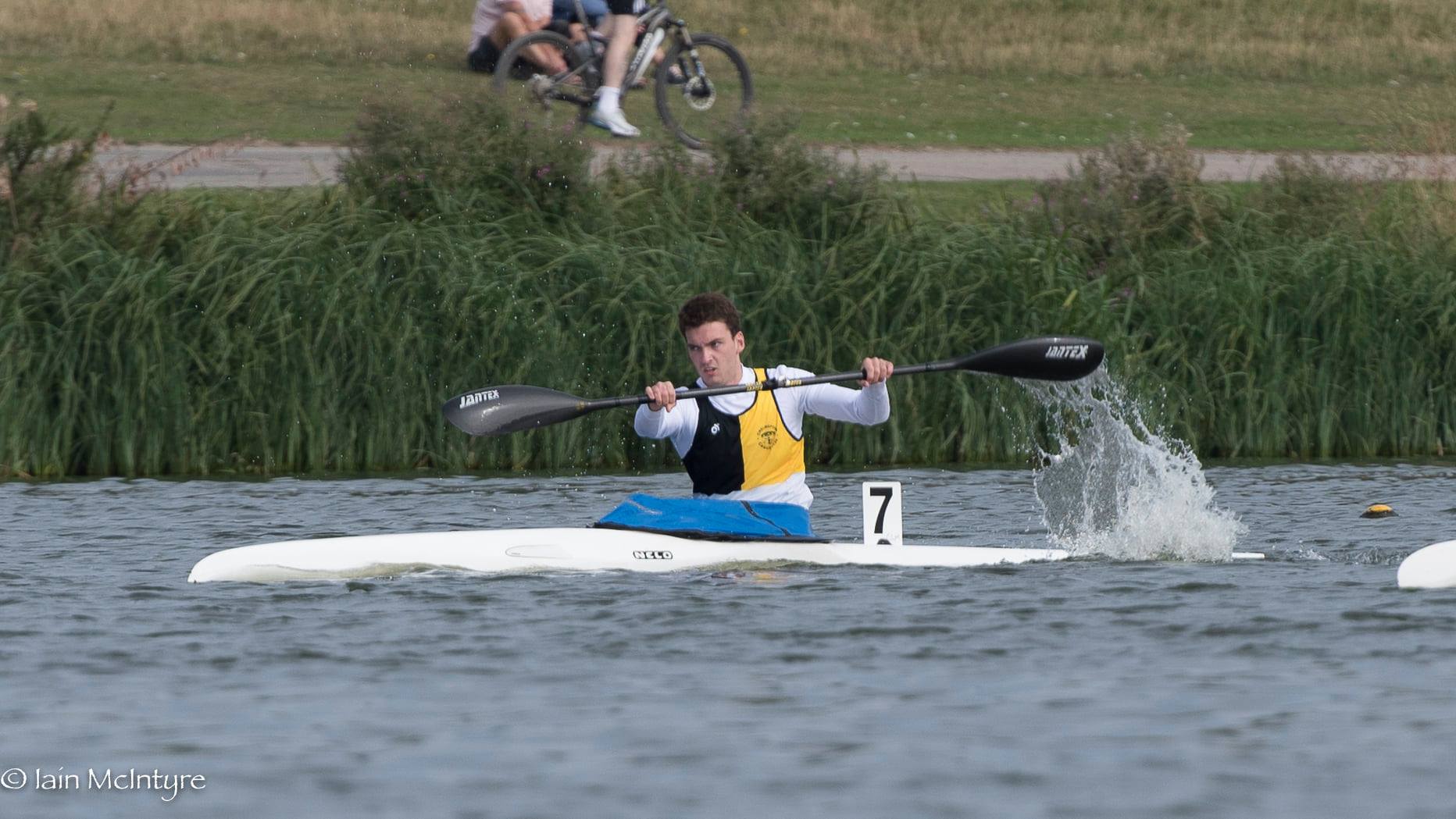 Finn O'Brien – kayak scholar and Literature, Creative Writing and Drama student.
Being on the UEA sports scholarship scheme makes me feel incredibly well supported and I'm so grateful to be part of an incredibly committed and dedicated community. I know that if I have any issues, both sport related and otherwise, I can reach out to the scholarship team to receive advice and coaching about how to move forward and progress. The scheme also pushes me to work harder and become a better athlete so that I can do both myself and my university proud.