Every Monday on our uea+sport Instagram and on this page we will be releasing a new themed scavenger hunt for our UEA students and staff to enjoy! Each week the scavenger hunt will be based on a different theme for you to dive into and explore your local area, while completing the hunt!
Is there a prize on offer?
Each week the scavenger hunt will be set up as a challenge on our UEA+Moves app and if completed will be worth double points! So make sure you accept the challenge and the points will soon be yours! We would also love for you to send it your evidence to studentsport@uea.ac.uk
Week 1 – 1st February – 7th February – I Spy uea+sport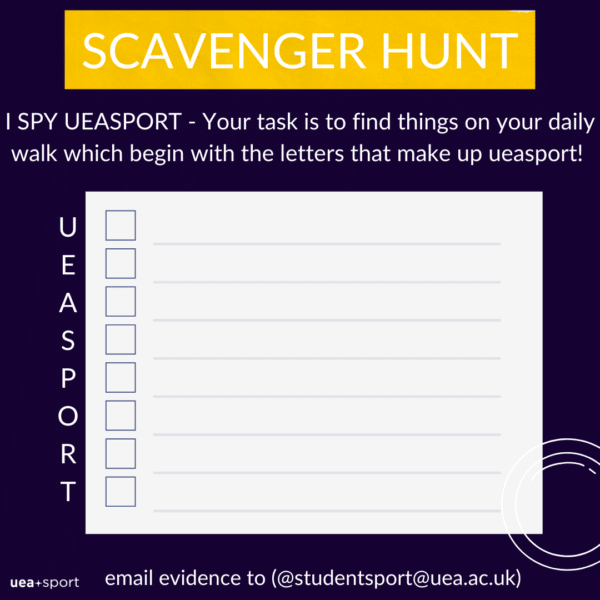 Week 2 – 8th February – 14th February – #HomeAwayFromTheWonderful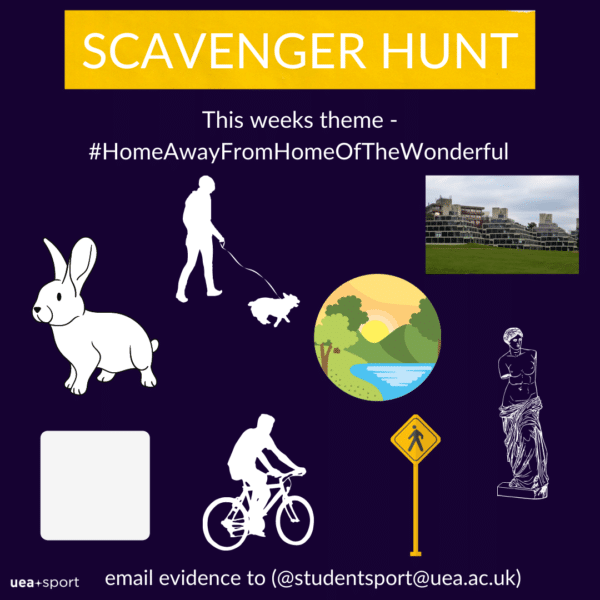 Week 3 – 15th February – 21st February – LGBTQ+ History Month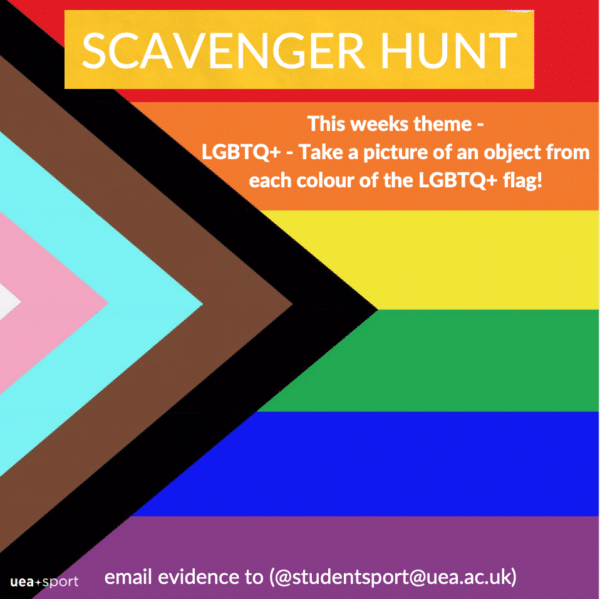 Week 4 – 22nd February – 28th February – Nature Theme 
This week, we are challenging everyone to find some nature themed items!
–          Bird
–          Fungi
–          Worm
–          Pine Cone
–          Berries
–          Animal Footprints
–          Feather
–          Holly Bush
Week 5 – 1st March – 7th March -Transport Theme
A number plate from another country
A number plate with 20 in it
A charity membership sticker
Blue flashing lights
Electric or hybrid car model
An aerial topper
A bumper sticker
A horse trailer/cart
This one might be quite hard to complete depending on where you live, so I will also accept another I SPY version, where you have to find an object beginning with V, E, H, I C, L, E (the 2 E's must be different objects!).