British Universities and Colleges Sport
British Universities & Colleges Sport (BUCS) is the national governing body for Higher Education (HE) sport in the UK, a membership organisation, and a company with charitable status. Their vision is to enhance the student experience through sport.
BUCS deliver more than 50 sports, including everything from Archery to Ultimate Frisbee to over 170 member institutions, comprising a busy league programme of over 4800 teams and over 100 championships events every year. UEA will enter over 40 teams into BUCS this year, and for all the up to date information on where they are coming in the league tables. For further information please contact Hugh Braidwood- H.Braidwood@uea.ac.uk.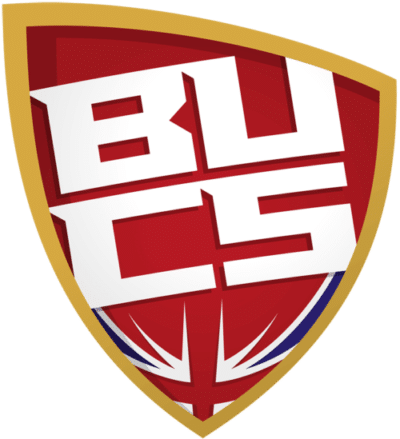 BUCS Clubs
American Football
Equestrian
Karate
Squash
Archery
Fencing
Kayak
Surf
Athletics
Men's Football
Korfball
Swimming
Badminton
Women's Football
Lacrosse
Table Tennis
Men's Basketball
Futsal
Netball
Tennis
Women's Basketball
Golf
Pool & Snooker
Trampolining
Boxing
Gymnastics
Rowing
Triathlon
Climbing
Men's Hockey
Men's Rugby
Ultimate Frisbee
Cricket
Women's Hockey
Women's Rugby
Volleyball
Cycling
Judo
Snowsports
Waterpolo
A number of our sports clubs also compete in a range of  competitions within their sports throughout the academic year both within the local regional and nationally. Ranging from the British Cheerleading Championships, UK Ice Hockey League, Southern Trampolining League and multiple martial arts competitions.
Ballet
Cycling
Judo
Taekwondo
Ballroom & Latin
Dancesquad
Karate
Tap
Baseball & Softball
Dodgeball
MMA
Touch Rugby
Boxing
Fencing
Pole Fitness
Trampolining
Cheer Dance
Gymnastics
Rowing
Triathlon
Cheer Stunt
Ice Hockey & Figure Skating
Snowsport